The stock market reaction to this sort of headline Stocks rapidly give back gains on report China walking back trade concessions was quite bullish.
By the time the digital ink had dried (was it ever wet?) the market once again traded higher.
And stocks which would be impacted heavily by an escalating trade war like the following groups were up
retailers: Dollar General, Dollar Tree (selling cheap & low margin goods manufactured in China without the supply chain redundancy of a Walmart)
auto manufacturers: Ford, GM (large, complex supply chains)
And then the broader stock indexes were still up on the day other than the Russell 2000.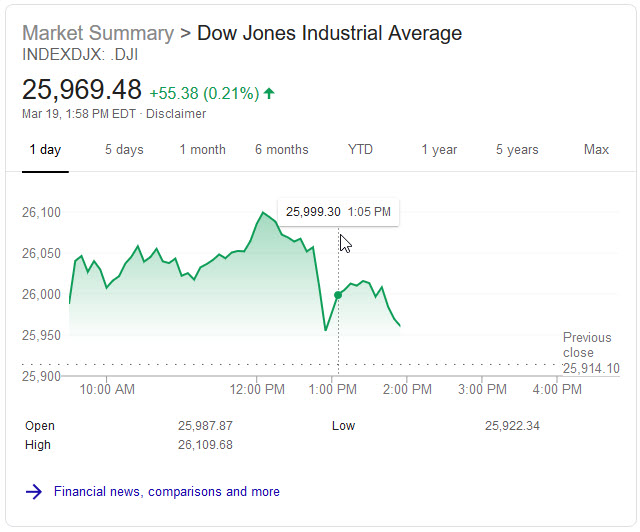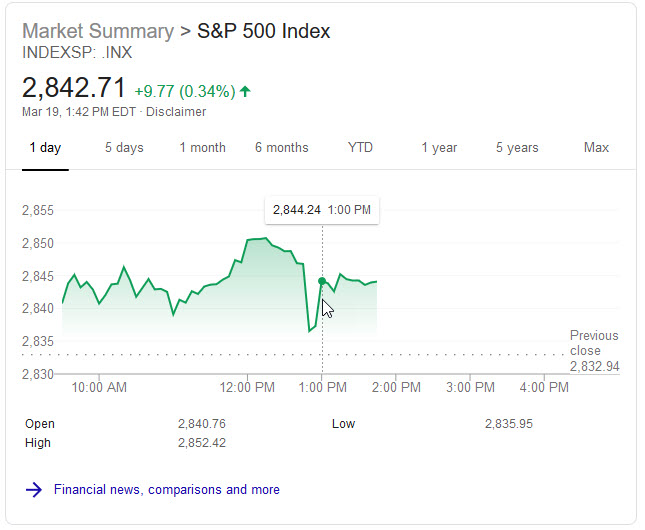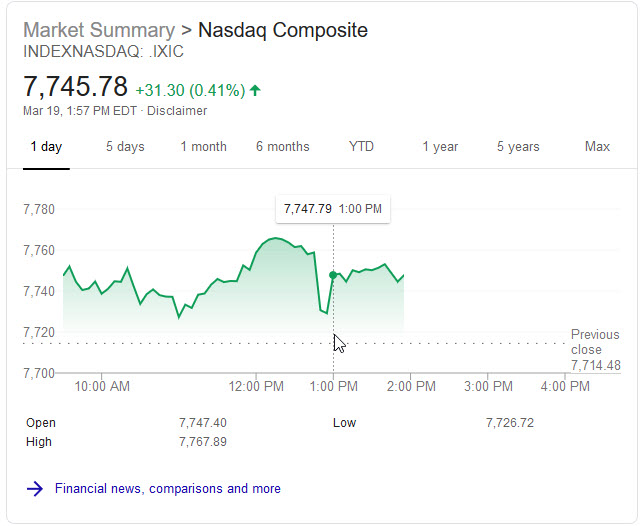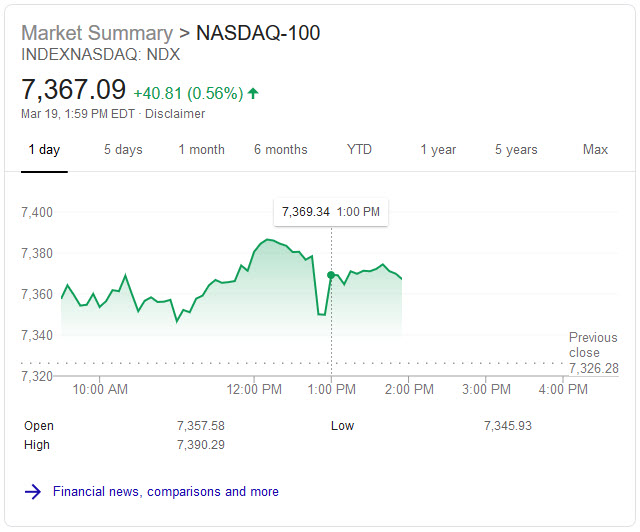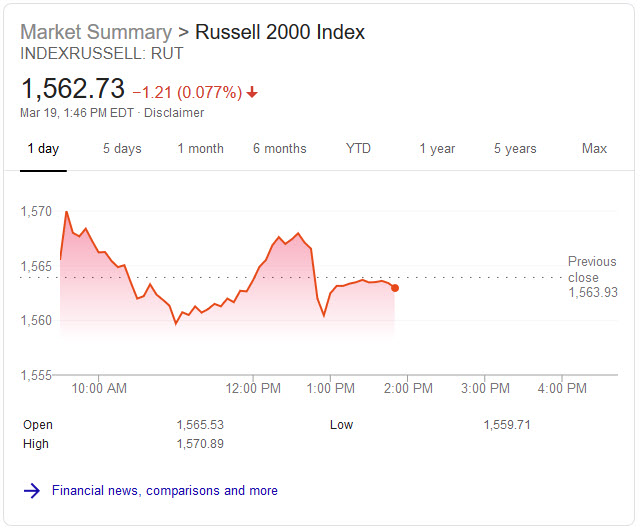 In the 15 minutes of decline that was enough time to revise the headline on the above article & advertise it sitewide using a red banner & breaking news headline.
Then when the market recovered it was revised once more: Stocks whipsaw on conflicting trade deal reports, Dow now 100 points higher
We are talking a fraction of a percent here.
That is how low volatility is.
A fraction of a percent is enough to drive words like rapidly & whipsaw.
Anyone trading with excessive leverage while being emotionally triggered & responding to the latest "news" headlines is almost guaranteed to lose unless they fade the over-hyped micro stories.
Update: so the market turned down slightly into the close, which is I suppose makes the stuff I exited during the trading day a good call. Right before the close I bought a tiny position in web hosting & email marketing company
Endurance International Group (EIGI). They were off 7% on the day & have given up about 75% of the gains they had since the December low. Their market cap is under a billion & they have a bit over a billion in annual revenues. Given their widespread usage amongst hosting customers they'd be a great buy for anyone who wanted to cross sell stuff to webmasters (a parallel to how Square bought Weebly a while back) & I suspect if they fall much further a P/E group would probably buy them out.
One could certainly argue that Amazon.com, Instagram (new checkout feature), Etsy & other such entertainment or shopping destination marketplaces are displacing independent websites. This is true particularly in light of:
I still think domain names & web hosting have a lot of value in the overall structure of the web. Having your own site gives you optionality to change business models or shift what you focus working on. Further, over-reliance on any platform ultimately leads to abuse by said platform.
It is also worth noting the Chinese (or people in the Trump administration) are very good with their timing of rumor releases. With the Federal Reserve meeting today and tomorrow Bloomberg has this story: U.S. Sees China Trade Pushback as Trump Touts Progress.
Chinese officials have shifted their stance because after agreeing to changes to their intellectual-property policies, they haven't received assurances from the Trump administration that tariffs imposed on their exports would be lifted, two of the people said on condition of anonymity.

Beijing has also stepped back from its initial promises over data protection of pharmaceuticals, didn't offer details on plans to improve patent linkages, and refused to give ground on data-service issues, one person familiar with the U.S.'s views said. Beijing is trying to bring in wording that would ensure rules in the trade agreement have to comply with Chinese laws, the person added.
One of two things is happening there:
either the Chinese are trying to make the Federal Reserve look politically captured & own by President Trump, or
the Trump administration talks up great progress in between Fed meetings (under-state risk while over-stating upside) & repeatedly puts out some version of this story just ahead of Federal Reserve conferences so that the Federal Reserve owns any market declines.
Either view ends up ascribing more political savvy than most would like to give credit to Xi or Trump, but then you don't get to lead such a strong country by being an absolute idiot.