Since their IPO on March 23, 2011 Yandex has consistently grown revenues just like other leading internet companies have, but their stock has went basically nowhere.
They IPOed at $25 a share raising $1.3 billion, then quickly jumped to $35 before sliding to $11 a share in 2015.
Why did they crater so hard?
The Russian economy fell off a cliff due to the combination of

sharply declining oil prices &

Google aggressively bundled Google Search in Android, which is the most popular mobile phone operating system.
The second issue has been solved as Russian antitrust regulators fined Google after ruling against their monopolistic bundling in September 2015.
Since September 2015 Yandex's share of mobile search has jumped significantly, from around 29% of the market to around 45% of the market.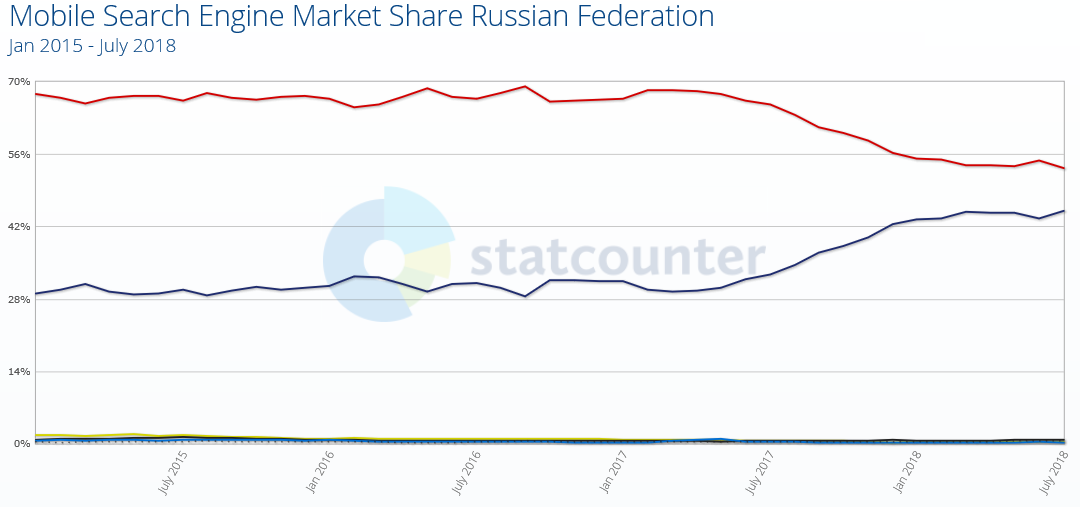 As people update their phones it will increasingly shift mobile search share away from Google toward Yandex.
That is a big part of what led to their stock more than quadrupling to a high of $44.49 in early March of this year.
The other thing which helped big was the local Russian currency stabilized & actually started to strengthen after oil prices rebounded from a low of around $30 a barrel in 2016 to around $75 now.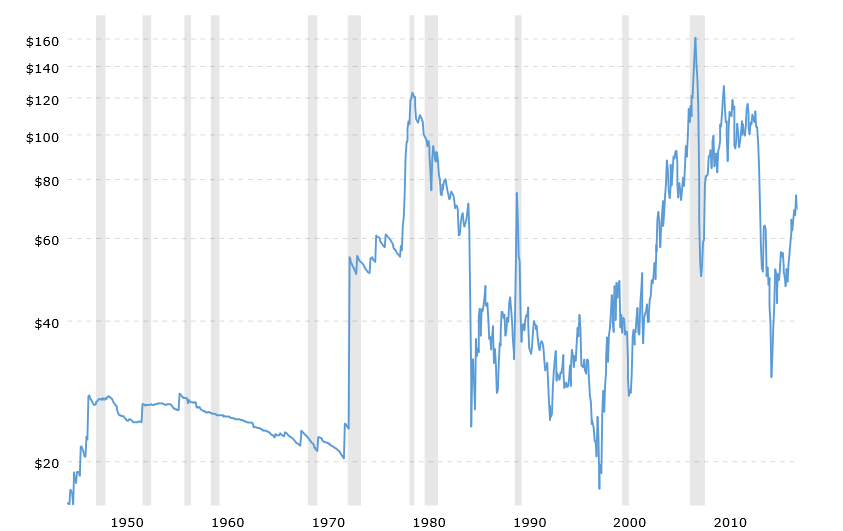 Yesterday Yandex was down huge. First on the announcement they bought a fuel refilling start up for a non-material sum & then later on an announcement the US will apply further sanctions against Russia in response to a nerve agent attack against a former Russian spy living in the UK.
Yandex fell from $35.40 to $32.14, which was a 9.2% decline.
At the end of the day, Yandex is still akin to other tech monopoly plays in other countries, but at a far lower multiple due to broad distrust of the Russian economy.
they are the dominant local search engine
they have a voice assistant & speaker
they have a web browser
they have a popular email service
they make good money from classified ads & are moving some e-commerce offerings away from a PPC model to more of an Amazon marketplace styled model
they have an Amazon Prime-like subscription service for music
they dominate the Uber-styled business in Russia, with Uber selling their Russian entity to Yandex.Taxi for a minority stake
The big potential negatives in Yandex would be the Russian economy tanking once again, or Google taking a dominant share of the search market.
I don't think the Russian economy will tank hard again because it already tanked so hard. I also think the US moved on the sanctions because it was a requirement rather than because it is something they really wanted to hammer them on. That the sanctions were announced over a month after they were required to be implemented & President Trump recently met President Putin in Helsinki makes me think the US doesn't really want to push to collapse the Russian economy.
Russia has also sold off most their treasury holdings, has accumulated large gold holdings & if the US wants to push hard on Iran then the US can't have too many oil producing enemies at once which are all being leaned into hard.
If the Russian economy did start to tank there is a good chance they would respond by promoting nationalism & undermine foreign tech competition with more strict regulations along media licensing, local hosting requirements, security narrative, etc.
I don't see Google taking over Russian search market either, as Yandex has a dominant share in desktop & has been growing search share on desktop for over 4 years straight.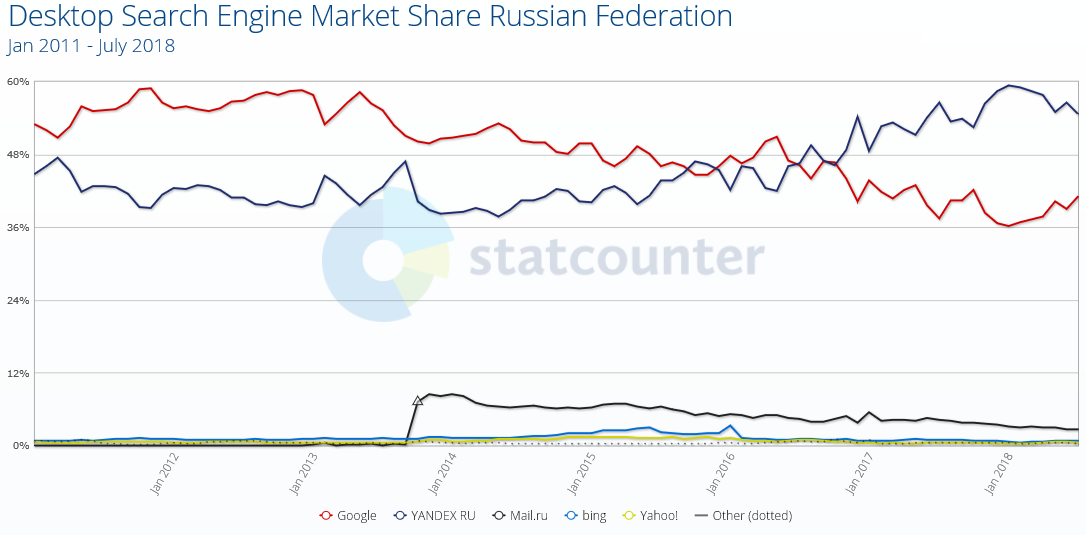 Bing & Yahoo Search never took off & Mail.ru's search feature has been on a steady decline in share over the past 4 years. They've been taking share from Google for almost a half decade now & that is in spite of Google Chrome being the dominant web browser in Russia & Google Chrome growing marketshare. In fact, Yandex's browser is the only non-Google browser which has had stable or growing share.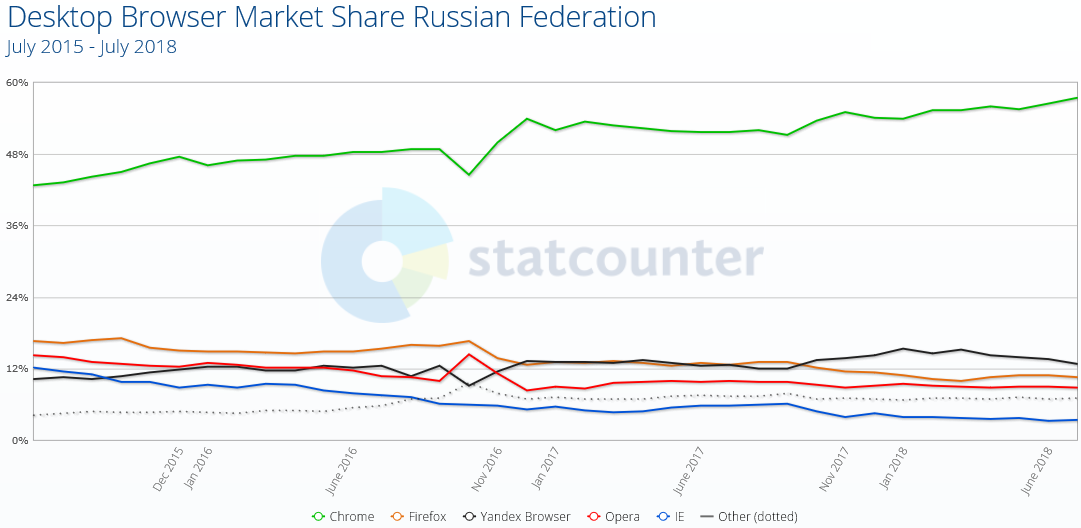 As people adopt some of the other Yandex features like Yandex.Plus, the Alice voice assistant embedded in Yandex.Station (which is sold at a loss to win share in voice search),  mapping & navigation, food delivery, e-commerce, car sharing & taxi service, etc. that should cause greater ecosystem lock-in which grows overall search marketshare.
The big potential positives would be
if the Russian economy doesn't falter, that should re-rate domestic company values upward. Russia's thinly traded Sberbank ADR (OTCMKTS: SBRCY) was also smashed down from $13 to $11.93 on  yesterday's sanction news. It sports an extremely low P/E ratio & a respectable dividend.
Yandex is planning to spin out their Yandex.Taxi with a US IPO in the first half of 2019. Hype around the eventual Uber IPO might drive interest in Yandex ahead of the Yandex.Taxi spin out.
As Yandex builds out their e-commerce offering & keeps growing their music streaming customer base that will further drive lock-in & have the company seen as more of a disruptive playing in new markets along with having hard to compete with passive recurring revenue streams to augment the core search ads business.
The author has a position in Yandex.